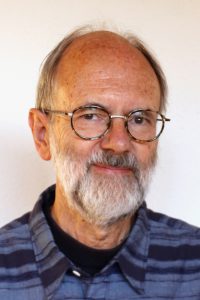 After studies in music and mathematics at the University of Copenhagen, I graduated 1973 as a 'cand. mag.', a degree equivalent to an M.A. in music and a B.Sc. in mathematics. Subsequent detailed studies of extant historical instruments in major European collections provided the basis for establishing my workshop in 1974. Among others I visited the instrument museums in Brussels, Vienna, Verona and Frankfurt am Main in search of original Renaissance consort recorders suitable as models for my production.
During the 1980s and 1990s the range of models was extended to include early Baroque recorders as well, inspired by some newly discovered, interesting instruments from the 17th century.
The bible regal in the Claudius Collection, now in The Danish Music Museum, Copenhagen, has a special place in my production. As a young student I became excited about this remarkable instrument and built an exact copy of it in my spare time. Throughout my following professional career several more copies have come into being.
In addition to my work as instrument maker I have been active as a teacher at numerous courses of early music in Germany and Denmark, with the subjects Renaissance consort music and recorder ensemble playing, and I have been musician in the ensemble Quadrifolium Burgundiae and the shawm band Christian IIIs blæsere (The Wind Players of Christian III).
In the years 2001-2015 I was employed as a curator at The Danish Music Museum, Copenhagen, where my main duties were collection management, documentation and research. Due to this full-time job, time did not allow me to build new instruments, but many of the about 1000 instruments previously produced in my workshop were revoiced and serviced.
After my retirement from the Music Museum in 2015, I reopened my workshop in new premises in Næstved, and the full range of models is again available.